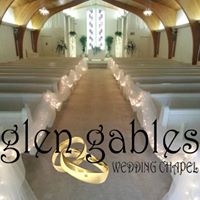 Expressions in Silk Bridal ​& Prom
7530 W Miller Road, Swartz Creek, Mi 48473

www.facebook.com/Expressionsinsilkbridal ​email: expressionsinsilkbridal@gmail.com
2017 #1 VOTED MI FAVORITE BRIDAL SALON

Store Hours are:
Wed. thru Fri. Noon-6 pm Sat. Noon-5 pm ​Sun. Noon-4 pm


Bridal show:
4th Annual Bridal Show at Glen Gables in Flushing, MI
Sunday, February 18, 2018
Noon - 3:00 pm

Come see preferred vendors. Bride plus 1 is Free to get in and additional guests are $5 each.
---
Expressions in Silk Bridal & Prom has been working with brides to choose their perfect bridal gown or high school young ladies with selecting their first homecoming/prom dresses for over 34 years.

This year we have been voted Michigan's Favorite Bridal Salon as of 7/16/17 by members of Mid-Michigan Dream Weddings. Previously we have been voted by our customers "the Best of the Best" in the category of formal wear/bridal shop by Tv25 two years in a row and for a third year we have won the Best of Swartz Creek Award in the category of Formal Wear Stores.

We are more than just a bridal shop, we have all the accessories to compliment your choices (rhinestone belts, necklace/earring sets, bracelets, headpieces, etc.) along with tuxedo rentals, and little black dresses for upcoming winter banquets.

Our stylist's look forward to working with you to bring your dreams to a reality. Appointments are recommended if you have a large party with you. Walk-ins welcome.

All our gowns are 100% new and authentic from the designer/manufacturer.
Expressions in Silk Bridal Staff thank you for your patronage!